NEWS
---
February 10th 2007
The Zero website has been updated with new products once again. There is a brand new Masque deck series and other new pro decks such as the green ripper deck and the yellow punk deck. Check the decks section or the Zero website to see all the new decks. The Fallen website has been updated as well. Chris Cole's second pro model shoe the Ripper is now listed in three different colors. Furthermore, Chris is currently in Langhorne, PA being a good daddy and surviving the cold Winter. Besides skating vert he makes plans on visiting the west coast next month. Shred the Gnar, the second Hot Wax video, should be out in the near future while the filming process for the Fallen video is still running.


December 22nd 2006
Thrasher's King Of The Road 2006 DVD is in final touches right now and it's gonna be available soon. This one is supposed to be the most shredding one yet.
Check out the brand new trailer!


December 12th 2006
Both Zero and Fallen have posted new video clips on their websites. Zero has released a video of the demo at Active Riverside a few months back and Fallen has posted a 'Demo Weekend' video from the Active and Sun Diego demos a few weeks back.


December 3rd 2006
Check out this hot new SKATE screenshots.


November 20th 2006
The Zero website has been updated non stop the past few days. They have just posted their products for holiday 2006. Something that you should definitely check out is the brand new Zero Anthology DVD box set. The five box set features: Thrill Of It All, Misled Youth, Dying To Live, New Blood and a new promo video. You can watch the trailer for the new promo video by visiting the recently added media section on the Zero website. Moreover Cole's third Thunder pro truck, Bullseye, is available in a new colorway now. Last but not least check the new pictures on the Fallen website from their recent demo trip.


November 14th 2006
After spending many hours to complete the second exclusive Chris Cole interview the last few days, i can say that it took me a pretty long while to make that one but I'm sure it was worth it. Thanks a ton again to everyone who has sent me questions. And thank you Chris for being down to make that interview. I appreciate that. Well, I hope you like it!
Now read it right here!


November 10th 2006
Since the recent published teaser for EA's SKATE only shows a real video you may wonder how Chris is gonna look like as a 3D model in the game. Check this out.


November 7th 2006
Electronic Arts has just released the first teaser for their next generation skateboarding game named 'SKATE'. The teaser shows Chris Cole doing some tricks at a skatepark while he talks about the excitement of skateboarding. The game will feature 14 top pros including Chris Cole, Danny Way, PJ Ladd, Chris Haslam ... etc! SKATE is currently in development and will be released in 2007 for Playstation 3 and Xbox 360.
Now check out the teaser:
-Chris Cole SKATE teaser (QuickTime)
-Chris Cole SKATE teaser (Windows Media)
Furthermore the exclusive Chris Cole fan interview should be finished within the next few days and will be posted soon.


October 31st 2006
Chris Cole's second Fallen signature model 'The Ripper' is available now as well as his third Thunder pro truck named 'Bullseye'. You can purchase these new products online by clicking this link or otherwise just check your local skateshop.


October 26th 2006
Here is the first load of Goofy vs Regular footy as I have promised yesterday:
-Official GvR site - Finals
-Skateboarder Magazine - Qualifier
-Skateboarder Magazine - Finals 1
-Slap Magazine - Finals
-The Skateboard Mag - Finals
More footy coming soon...


October 25th 2006
This year's Goofy vs. Regular was a really tight one. Both teams were shredding the park like there was no tomorrow. Nevertheless, there was only one winner at the end of the battle and that was the goofy team. Chris was on fire as always and did tricks like backside 360 Kickflip and Indward Heelflip down the 11 stair and backside 270 Kickflip to boardslide on the flatbar. So he placed second on the regular team at the end. Footage should be posted tomorrow.
Another thing that I want to mention is that Chris Cole and his charming girlfriend Red campaign for a good cause by supporting the Keep A Breast Foundation to raise funds for breast cancer research, treatment and prevention programs. For this reason you can go to this auction on Ebay and bid for a painted plaster breast cast, that was made by Chris and Red, if you want to aid that cause. Other Keep A Breast cast auctions can be found right here. Thank you.


October 18th 2006
Zero has just posted a new video clip on the news section of their website featuring Chris Cole doing ten tricks in the Blackbox training facility. Furthermore Chris will compete at the Goofy Vs. Regular contest this weekend. Check out the Goofy Vs. Regular website and watch the live webcast which begins Saturday October 21 if you don't have tickets for the event. I will post footage here asap.


October 11th 2006
Chris Cole will compete at the third annual Goofy Vs. Regular contest on October 20-22 at the etnies Skatepark of Lake Forest, California. After throwing down a perfect backside 360 kickflip down the 11 stair Chris was named MVP at last year's GvR contest. Since Regular won the first GvR contest and Goofy won the second battle, this year will determine which stance will reign supreme. Click here for the GvR 2005 footage or check the video clips section for some more clips. You can still send me questions for the exclusive Chris Cole interview but you better hurry up because I will start asking the questions soon.


September 30th 2006
The Zero website has just been updated with the new products for Fall 2006. These products include five new Chris Cole pro decks, wheels, t-shirts etc. Check the Zero website for all the new stuff. Also the Fallen team will be doing a demo at Active Norco on Saturday November 11. Please don't forget to send in your questions for the upcoming exclusive interview with Chris Cole because I didn't receive that many yet. Just send your mail to interview@chris-cole.de.


September 22nd 2006
You may remember when my friend Johann Gustavsson from Sweden and I made an exclusive interview with Chris Cole last year. Now it's time for another web exclusive interview but this time it's your turn to ask the questions. So take the chance and send me your questions about things that you always wanted to know. The best and most interesting questions will finally be used for the interview. Just send your questions to interview@chris-cole.de and you may get the answer to your questions soon. Also be sure to check out the most recent video clips from the Blackbox skate jam and the full 'eS Game of SKATE finals. Furthermore the Fallen team will be doing an autograph signing at Utility Boardshop del mar on Saturday September 30th. Don't forget to vote Chris for Thrasher Skater of the Year 2006.


September 16th 2006
Vote Chris Cole for Thrasher Skater of the Year 2006. This year was quite a rad one for Chris so far, because he placed 1st at the X Games 12 and took home the gold medal along with $50000, he won Thrasher's King Of The Road with the Zero team for the third time in a row, he placed 4th at the Global Assault contest, he dominated the Matix Rack a Few contest and he placed 2nd at the 'eS Game of SKATE lately. Just to mention a number of his achievements in 2006. In addition he was touring a lot with the Fallen team and he was working non-stop on his decks, clothing, shoes etc. But of course, the clou for him and his girlfriend Red was the birth of their first son Wyatt Christopher Cole.
VOTE NOW!


September 13th 2006
As you may already know, Chris placed 2nd at the 'eS Game of SKATE on Saturday. Check out the video clip at the video clips section and click here for pictures or here for some more pics and an article about the event.


September 2nd 2006
Based on the news on the Transworld website, it seems like Zero is no longer competing this Sunday at the Vans Downtown Showdown.


September 1st 2006
Chris Cole will compete at the Vans Downtown Showdown with the Zero team on Sunday September 3. Check out the Vans website for news, photos, video clips, and detailed information about the schedule. They even will have a live webcast starting at 4:00 pm. Be sure to watch the video clips from last year's competition.


August 27th 2006
After winning Thrasher's King Of The Road in 2004 and 2005, the Zero team returned with another glorious victory from this year's challenge. They achieved their three-peat by collecting 5530 points followed by Darkstar (4610) on 2nd place, Baker (4540) on 3rd and Toy Machine (3690) on 4th place. Congratulations


August 11th 2006
Zero announced their squad for Thrasher's King Of The Road 2006. The team will be represented by Jamie Thomas, Chris Cole, John Rattray, Tommy Sandoval, James Brockman, Joey Shigeo (photographer), Matt Winterberg (filmer), and Chris Bodeford (TM). They will start their trip across the country in Boston, Massachusetts tonight at 11:59pm. Zero or die!


August 8th 2006
The X Games 12 pictures are online now. But also check out the new video clip from the recent Fallen northwest tour.


August 7th 2006
Chris Cole placed 1st at the X Games 12 in Los Angeles on August 4. After landing tricks like backside 360 kickflip down the stairs and 360 flip to frontside 5-0 down the hubba Chris took home the gold medal along with $50k prize money. Congratulations! Check all results for detailed information. Exclusive high resolution pics will be posted here tomorrow.


August 2nd 2006
Chris is getting ready for the X Games which will start tomorrow. The EXPN website has a special X12 preview section with a short bio about Chris and a rad video clip from his last year's bronze medal run. Check it out right here and click on 'Men's Skate'. Media from this year's X Games will be posted here really soon.


July 29th 2006
Everybody go to Slapmagazine.com and vote for the young Hot Wax ripper Tom Asta from Langhorne, PA to make him the winner of the One In A Million contest. Check out his amazing video clip and cast your vote by sending an email to million@slapmagazine.com.


July 27th 2006
The new September issue of Transworld Magazine features an article about Chris Cole and his achievement on winning Transworld Readers' Choice. So be sure to pick this one up.


July 25th 2006
The Fallen website has been updated with a new picture gallery from their recent northwest tour. The gallery includes pictures from the Fallen demo at the Department of Skateboarding and many more.


July 22nd 2006
Chris Cole has been skating and spending a lot of time back in Pennsylvania before he leaves for King Of The Road in mid August. Chris is scheduled to compete at the X-Games on August 3rd - 6th. Furthermore I've updated the site with a new video clip from the Fallen demo at Department of Skateboarding in Portland, Oregon on July 10th. Special thanks go to Matt Lee who sent me that clip to make it downloadable for everyone. Thanks a ton dude.


June 30th 2006
Chris is back from the recent Philadelphia and Midwestern tours with the Fallen team. He was also at the Woodward Skatecamp in Pennsylvania lately. Check the Fallen website for tons of new pictures including pics of Red, his son Wyatt and some Fallen gear that you may be interested in. Also check the site for details about their upcoming Northwest trip. R.W.T.F.


June 2nd 2006
Chris Cole is the winner of the 8th annual Transworld Skateboarding Readers' Poll award. As I posted a while ago, he was nominated for 3 different awards. Check this article for information about the nomination or read this one about the awards winners. Congratulations Chris!


May 27th 2006
Exactly one year after I met Chris Cole in person, I have edited a five minute video clip of that day last year. It was at the Zero and Mystery European tour 2005. The demo was in Winterthur, Switzerland. The video clip is available in two different sizes and resolutions. Click here for the 12mb low resolution clip or here for the 40mb high-res version. You can also watch that clip on youtube.com.


May 26th 2006
The Zero website has been updated with a number of new awesome looking decks, wheels and shirts. The decks include 4 new Chris Cole models. The ripper deck which is available in 3 different sizes and colors and the dark ages deck. Check them out by clicking here.


April 26th 2006
Mike Sinclair did an interview with Chris Cole for theskateboardindustry.com. Click here to read it or check the interviews section.


April 23rd 2006
The Transworld Skateboarding awards nominees have been announced and Chris Cole is nominated for every award he could possibly be nominated for. He's nominated for the street skater award, best video part and reader's poll. Additionaly Zero is nominated for best team and Zero's New Blood is nominated for best video. For detailed information click here.


April 17th 2006
If you guys live in Pennsylvania come and check out Chris Cole and a few of the guys from Hot Wax this sunday 4/23 at Industry Music and Skate. For demo and signing times call Kurt at Industry Music and Skate.


April 13th 2006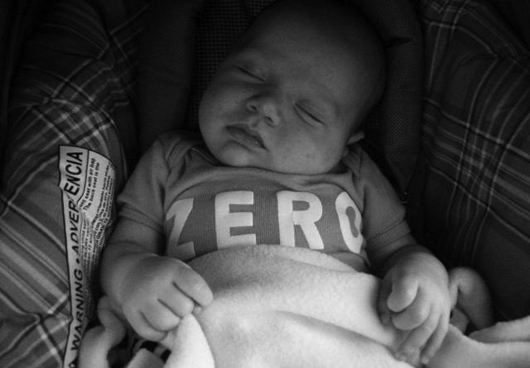 Chris Cole and Red are proud to announce the birth of their first son Wyatt Christopher Cole.
He was born on April 11th at 10:58pm. Congratulations!





March 31st 2006
Thrasher Magazine has just put the recent Chris Cole interview online which is featured in the April S.O.T.Y. issue. The interview is an 55 megabyte mp3 with 47 mins runtime.


March 25th 2006
Vote Chris Cole for TWS Reader's Choice. 2005 was definitely Chris Cole's year. Not only because he had last part in Zero's New Blood video and because he 360-flipped the legendary Wallenberg gap, he also took home 32K in one afternoon at Rob Dyrdek's Skate Plaza contest and he was named MVP at Thrasher's King of the Road, the Vans Showdown and at the Goofy vs Regular contest. Chris also won the Gravity Games and he placed 3rd at the X-Games. Additionally he was working really hard on his first pro model shoe the Trooper, his first Truck on Thunder, the Hot Wax video and on a number of sick new decks. VOTE OR DIE.


March 22nd 2006
I've just added a short clip of Chris going crazy on a mini toy deck at Plus skate shop. The clip is from the Plus skate shop video.


March 16th 2006
I've added a new video clip of a Zero and Mystery demo in Bristol. It was the first demo at the Zero and Mystery european tour last year on May 20th. Special thanks to Josh Clark who has sent me the video to make it downloadable for you all. Thanks Josh you rule.


March 14th 2006
The Chris Cole S.O.T.Y. issue of Thrasher Magazine is on newstands now. It contains over 20 pages of photos and a pullout poster.


March 10th 2006
Happy birthday Chris!!!
Some of you may remember when I made this picture for his birthday last year. This year I made something else. But only Chris knows what it is so far. You will have to wait a little longer but you'll see it really soon .


February 28th 2006
The Thrasher King Of The Road 2005 DVD is out now and available at the Thrasher online store.


February 22nd 2006
Transworld has published the winner of the Hot Wax album cover contest. View the article here or check the slideshow to see some nice Hot Wax artwork. Congrats to Kevin Bordelon from Austin, Texas on winning all the Chris Cole gear.


February 18th 2006
Follow this link to watch the whole Global Assault contest heat-by-heat. The video clips are available in Quicktime and Windows Media.


February 15th 2006
Be sure to pick up the new Thrasher magazine this month. It features a 22 page article on Chris Cole and his achievement on winning skater of the year.


February 11th 2006
Chris placed 4th at the Global Assault contest today. He killed the course for sure. Just click here to watch the exclusive video clip in low quality or here for high quality. The clip is a wmv file so I'll post another source later. especially for those who can't watch wmv files. Just be patient. More clips and pics to come...


February 10th 2006
If you don't have tickets for the Global Assault contest then you can still watch the live webcast on the Globe website. Check the news section for clips and pictures soon. The new Chris Cole Thunder truck is definitely a thing you should check out, too.


February 7th 2006
I've added a news section because of several suggestions and because I think that it's a reasonable improvement. Chris will compete at the Global Assault contest in Melbourne on February 11th 2006. Other confirmed skaters are Jamie Thomas, Tony Cervantes, Terrell Robinson and many more. Also check out the new products on the Fallen and the Zero website.